Earth: Final Conflict Wiki
The Earth: Final Conflict Wiki is a collaborative database about Gene Roddenberry's Earth: Final Conflict that anyone can edit and contribute to.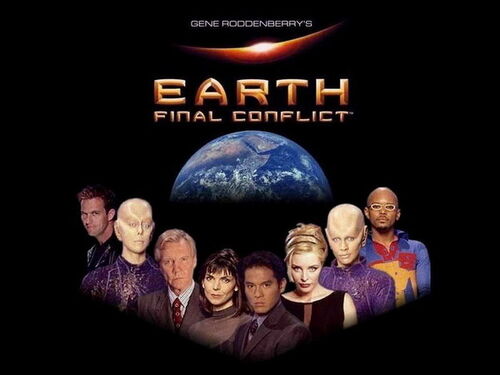 Which was your favourite season of E:FC?
Greetings fellow fa'ans!

I've recently been in touch with Pam Matthews and she let me know about a new crowdfunding campaign for her docudrama Just Another Dead Indian. Here's a link to the IndieGogo …

Read more >
[Template fetch failed for http://community.wikia.com/wiki/Template:scififooter?action=render]
Ad blocker interference detected!
Wikia is a free-to-use site that makes money from advertising. We have a modified experience for viewers using ad blockers

Wikia is not accessible if you've made further modifications. Remove the custom ad blocker rule(s) and the page will load as expected.